@@Almond$$//www.rachelpally.com/cdn/shop/files/ALMOND_3823d920-6335-4b8d-986e-df8f1a2c6b96_500x.jpg?v=1613627851@@Auburn$$//www.rachelpally.com/cdn/shop/files/AUBURN_500x.jpg?v=1613626988@@Azulon, Silver$$//www.rachelpally.com/cdn/shop/files/AZULON_500x.jpg?v=1613612188@@Bamboo$$//www.rachelpally.com/cdn/shop/files/BAMBOO_500x.jpg?v=1613152306@@Bay$$//www.rachelpally.com/cdn/shop/files/BAY_500x.jpg?v=1613521523@@Bay Blue$$//www.rachelpally.com/cdn/shop/files/BAY_BLUE_500x.jpg?v=1613626988@@Black$$//www.rachelpally.com/cdn/shop/files/BLACK_500x.jpg?v=1613152305@@Black Blue Flower$$//www.rachelpally.com/cdn/shop/files/BLACK_BLUE_FLOWER_500x.jpg?v=1613626989@@Black Flower$$//www.rachelpally.com/cdn/shop/files/BLACK_FLOWER_500x.jpg?v=1613626989@@Blue Flower$$//www.rachelpally.com/cdn/shop/files/BLUE_FLOWER_500x.jpg?v=1613626988@@Blush Dot$$//www.rachelpally.com/cdn/shop/files/BLUSH_DOT_500x.jpg?v=1613625119@@Bone$$//www.rachelpally.com/cdn/shop/files/Bone_12bd3b88-2b15-4b4c-9050-f943572b263e_500x.jpg?v=1646177829@@Brass$$//www.rachelpally.com/cdn/shop/files/BRASS_500x.jpg?v=1613609982@@Brown Sugar$$//www.rachelpally.com/cdn/shop/files/BROWN_SUGAR_500x.jpg?v=1613626989@@Caramel, Gold$$//www.rachelpally.com/cdn/shop/files/CARAMEL_500x.jpg?v=1613152306@@Chamomile$$//www.rachelpally.com/cdn/shop/files/CHAMOMILE_500x.jpg?v=1613152305@@Cocoa$$//www.rachelpally.com/cdn/shop/files/COCOA_500x.jpg?v=1613624941@@Cream$$//www.rachelpally.com/cdn/shop/files/CREAM_500x.jpg?v=1613152305@@Dot$$//www.rachelpally.com/cdn/shop/files/DOT_500x.jpg?v=1613626989@@Dove Print$$//www.rachelpally.com/cdn/shop/files/DOVE_PRINT_500x.jpg?v=1613626989@@Ecru$$//www.rachelpally.com/cdn/shop/files/ECRU_500x.jpg?v=1613626991@@Evergreen Floral$$//www.rachelpally.com/cdn/shop/files/EVERGREEN_FLORAL_500x.jpg?v=1613626989@@Faded Black$$//www.rachelpally.com/cdn/shop/files/FADED_BLACK_500x.jpg?v=1613626990@@Forget Me Not$$//www.rachelpally.com/cdn/shop/files/FORGET_ME_NOT_500x.jpg?v=1613626991@@Gamay$$//www.rachelpally.com/cdn/shop/files/GAMAY_500x.jpg?v=1613534189@@Gingham$$//www.rachelpally.com/cdn/shop/files/GINGHAM_500x.jpg?v=1613626990@@Honey$$//www.rachelpally.com/cdn/shop/files/HONEY_500x.jpg?v=1613626990@@Ikat$$//www.rachelpally.com/cdn/shop/files/IKAT_500x.jpg?v=1613626992@@Indigo$$//www.rachelpally.com/cdn/shop/files/INDIGO_500x.jpg?v=1613627471@@Iris$$//www.rachelpally.com/cdn/shop/files/IRIS_dada5d44-d846-487d-bb0c-4ee5949743d8_500x.jpg?v=1613627475@@Juniper$$//www.rachelpally.com/cdn/shop/files/JUNIPER_500x.jpg?v=1613612186@@Latte$$//www.rachelpally.com/cdn/shop/files/LATTE_500x.jpg?v=1613534189@@Leopard$$//www.rachelpally.com/cdn/shop/files/LEOPARD_500x.jpg?v=1613624941@@Licorice$$//www.rachelpally.com/cdn/shop/files/LICORICE_500x.jpg?v=1613626991@@Maple Sugar$$//www.rachelpally.com/cdn/shop/files/MAPLE_SUGAR_500x.jpg?v=1613626990@@Marigold$$//www.rachelpally.com/cdn/shop/files/MARIGOLD_500x.jpg?v=1613626990@@Masala$$rgba(0,0,0,0)@@Mineral$$rgba(0,0,0,0)@@Natural$$//www.rachelpally.com/cdn/shop/files/NATURAL_500x.jpg?v=1613537274@@Natural L$$//www.rachelpally.com/cdn/shop/files/NATURAL_L_500x.jpg?v=1613626119@@Oatmeal$$//www.rachelpally.com/cdn/shop/files/OATMEAL_500x.jpg?v=1613626990@@Orchid$$//www.rachelpally.com/cdn/shop/files/ORCHID_3272eb54-5339-4606-86f7-20041c18c56d_500x.jpg?v=1613627474@@Paisley$$//www.rachelpally.com/cdn/shop/files/PAISLEY_500x.jpg?v=1613626990@@Palm$$//www.rachelpally.com/cdn/shop/files/PALM_500x.jpg?v=1613625119@@Pansy$$//www.rachelpally.com/cdn/shop/files/PANSY_5e57cdcf-042d-4fff-a4b6-66506fba743b_500x.jpg?v=1613627471@@Parchment$$//www.rachelpally.com/cdn/shop/files/PARCHMENT_500x.jpg?v=1613612187@@Peony$$//www.rachelpally.com/cdn/shop/files/PEONY_7ceb2db0-72ac-4945-8358-cfcb33fdef54_500x.jpg?v=1613627475@@Provence Print$$//www.rachelpally.com/cdn/shop/files/PROVENCE_PRINT_500x.jpg?v=1613626991@@Rosewood$$//www.rachelpally.com/cdn/shop/files/ROSEWOOD_500x.jpg?v=1613626991@@Ruby Matilija$$//www.rachelpally.com/cdn/shop/files/RUBY_MATILIJA_500x.jpg?v=1613626990@@Salt$$//www.rachelpally.com/cdn/shop/files/SALT_500x.jpg?v=1613626991@@Sand$$//www.rachelpally.com/cdn/shop/files/SAND_500x.jpg?v=1613539558@@Shell$$//www.rachelpally.com/cdn/shop/files/SHELL_500x.jpg?v=1613537273@@Smoke$$//www.rachelpally.com/cdn/shop/files/SMOKE_500x.jpg?v=1613152305@@Snake$$//www.rachelpally.com/cdn/shop/files/SNAKE_500x.jpg?v=1613612186@@Snow Leopard$$//www.rachelpally.com/cdn/shop/files/SNOW_LEOPARD_500x.jpg?v=1613626991@@Spice$$//www.rachelpally.com/cdn/shop/files/SPICE_e757a0d6-e396-4399-8b69-03b72f08d0be_500x.jpg?v=1613627475@@Stonewash Chambray$$//www.rachelpally.com/cdn/shop/files/STONEWASH_CHAMBRAY_500x.jpg?v=1613626990@@Teal Blossom$$//www.rachelpally.com/cdn/shop/files/TEAL_BLOSSOM_500x.jpg?v=1613626991@@Toffee$$//www.rachelpally.com/cdn/shop/files/TOFFEE_500x.jpg?v=1613625119@@Tulip$$//www.rachelpally.com/cdn/shop/files/TULIP_500x.jpg?v=1613626991@@Tuscany$$//www.rachelpally.com/cdn/shop/files/TUSCANY_e00cf30d-dab5-45a5-97d0-024d263d238a_500x.jpg?v=1613627472@@Umber$$//www.rachelpally.com/cdn/shop/files/UMBER_500x.jpg?v=1613626992@@Vintage Rose$$//www.rachelpally.com/cdn/shop/files/VINTAGE_ROSE_500x.jpg?v=1613626991@@White$$//www.rachelpally.com/cdn/shop/files/WHITE_500x.jpg?v=1613152305@@Mesa$$//www.rachelpally.com/cdn/shop/files/ALMOND_3823d920-6335-4b8d-986e-df8f1a2c6b96_500x.jpg?v=1613627851@@Butterfly$$//www.rachelpally.com/cdn/shop/files/BUTTERFLY_500x.jpg?v=1613628442@@Lily$$//www.rachelpally.com/cdn/shop/files/LILY_copy_500x.jpg?v=1613628438@@Butter$$//www.rachelpally.com/cdn/shop/files/BUTTER_500x.jpg?v=1613631375@@Terra Cotta$$//www.rachelpally.com/cdn/shop/files/TERRA_COTTA_500x.jpg?v=1613631375@@Pluma$$//www.rachelpally.com/cdn/shop/files/PLUMA_500x.jpg?v=1613633358@@Grenadine Gold$$//www.rachelpally.com/cdn/shop/files/Grenadine_Gold_500x.jpg?v=1613637720@@Indigo Tie-Dye$$//www.rachelpally.com/cdn/shop/files/INDIGO_TIE_DYE_500x.jpg?v=1613638087@@Teal$$//www.rachelpally.com/cdn/shop/files/TEAL_0d29fe08-f62d-41d9-91a6-36063311a4f0_500x.jpg?v=1613638255@@Camel$$//www.rachelpally.com/cdn/shop/files/CAMEL_copy_500x.jpg?v=1613638492@@Folk Flower$$//www.rachelpally.com/cdn/shop/files/FOLKFLOWER_copy_500x.jpg?v=1613638493@@$$#000000@@Nutmeg$$//www.rachelpally.com/cdn/shop/files/NUTMEG_copy_500x.jpg?v=1613638493@@Brick$$//www.rachelpally.com/cdn/shop/files/BRICK_500x.jpg?v=1613639069@@Alyssum$$//www.rachelpally.com/cdn/shop/files/ALYSSUM_500x.jpg?v=1613639069@@Heather$$//www.rachelpally.com/cdn/shop/files/HEATHER_500x.jpg?v=1613639069@@Mojave$$//www.rachelpally.com/cdn/shop/files/Mojave_88385844-f29f-4f6f-bd6e-49abe04cc78a_500x.jpg?v=1613639493@@Safari$$//www.rachelpally.com/cdn/shop/files/SAFARI_500x.jpg?v=1613640144@@Jakarta$$//www.rachelpally.com/cdn/shop/files/JAKARTA_1ea8cffc-e4f6-4b96-9a2c-c6c8130342de_500x.jpg?v=1613640192@@Cedar$$//www.rachelpally.com/cdn/shop/files/Cedar_500x.jpg?v=1613640632@@Port$$//www.rachelpally.com/cdn/shop/files/Port_500x.jpg?v=1613640632@@Eclipse$$//www.rachelpally.com/cdn/shop/files/ECLIPSE_e25ae1d0-5e2b-4083-bb6f-a46eac9e25d7_500x.jpg?v=1613641821@@Hazelnut$$//www.rachelpally.com/cdn/shop/files/HAZELNUT_500x.jpg?v=1613641821@@Sumac$$//www.rachelpally.com/cdn/shop/files/SUMAC_500x.jpg?v=1613641821@@Ocelot$$//www.rachelpally.com/cdn/shop/files/OCELOT_500x.jpg?v=1613641821@@Marguerite$$//www.rachelpally.com/cdn/shop/files/MARGUERITE_9d06ce1b-b7b8-42c3-a7bf-bdcd0f4b8ba3_500x.jpg?v=1613641861@@Avian$$//www.rachelpally.com/cdn/shop/files/AVIAN_21d6fe50-fe8a-4e60-b329-f9dd37e8d6e5_500x.jpg?v=1613641861@@Lynx$$//www.rachelpally.com/cdn/shop/files/Lynx_500x.jpg?v=1613642640@@Mustard$$//www.rachelpally.com/cdn/shop/files/mustard_500x.jpg?v=1613643473@@Coal$$//www.rachelpally.com/cdn/shop/files/coal_500x.jpg?v=1613644142@@Clay$$//www.rachelpally.com/cdn/shop/files/clay_5ddd2f27-a8a9-4b6f-a05a-687bd4fd0cfd_500x.jpg?v=1613644142@@Poppy$$//www.rachelpally.com/cdn/shop/files/poppy_500x.jpg?v=1613644142@@Isla Print$$//www.rachelpally.com/cdn/shop/files/Isla_Print_500x.jpg?v=1613510579@@Cove$$//www.rachelpally.com/cdn/shop/files/Cove_d8190a2c-d3be-4de8-991c-a97366e422fb_500x.jpg?v=1613676772@@Cosmos$$//www.rachelpally.com/cdn/shop/files/Cosmos_7f73da2a-576a-4cfb-8ba8-1bf16866f48b_500x.jpg?v=1613676805@@Zinnia$$//www.rachelpally.com/cdn/shop/files/Zinnia_82a201a3-e009-4ba9-9c0d-63a2dbbc8479_500x.jpg?v=1614106833@@Plum$$//www.rachelpally.com/cdn/shop/files/Plum_500x.jpg?v=1614106882@@Patchwork$$//www.rachelpally.com/cdn/shop/files/Patchwork_8a0eb35c-c1e5-4480-823c-08218a32b18d_500x.jpg?v=1615940056@@Persimmon$$//www.rachelpally.com/cdn/shop/files/Persimmon_500x.jpg?v=1615940149@@Cashew$$//www.rachelpally.com/cdn/shop/files/cashew_500x.jpg?v=1615940195@@Hazel$$//www.rachelpally.com/cdn/shop/files/Hazel_500x.jpg?v=1617662873@@Mauve$$//www.rachelpally.com/cdn/shop/files/Mauve_500x.jpg?v=1617662944@@Apricot$$//www.rachelpally.com/cdn/shop/files/Apricot_4e15133a-71bc-40f1-8211-ee457a0f55fc_500x.jpg?v=1621024652@@Fawn$$//www.rachelpally.com/cdn/shop/files/Fawn_64a4e1e4-4f72-42ef-9dfc-7e46e1d7f25c_500x.jpg?v=1621024700@@Floral Block Print$$//www.rachelpally.com/cdn/shop/files/Floral_Block_Print_500x.jpg?v=1621470275@@Indigo Block Print$$//www.rachelpally.com/cdn/shop/files/Indigo_Block_Print_500x.jpg?v=1621470363@@Chalk$$//www.rachelpally.com/cdn/shop/files/Chalk_066fcae8-3830-4de0-8214-68029b15244b_500x.jpg?v=1623299263@@Mulberry$$//www.rachelpally.com/cdn/shop/files/Mulberry_500x.jpg?v=1624389021@@Mist$$//www.rachelpally.com/cdn/shop/files/Mist_500x.jpg?v=1624389047@@Ombre Check$$//www.rachelpally.com/cdn/shop/files/Ombre_Check_Swatch_500x.jpg?v=1625600421@@Athens Stripe$$//www.rachelpally.com/cdn/shop/files/Athens_Stripe_500x.jpg?v=1626729892@@Celery$$//www.rachelpally.com/cdn/shop/files/Celery_500x.jpg?v=1626729917@@Camellia$$//www.rachelpally.com/cdn/shop/files/Camellia_500x.jpg?v=1626729942@@Agave$$//www.rachelpally.com/cdn/shop/files/Agave_500x.jpg?v=1626729976@@Acorn$$//www.rachelpally.com/cdn/shop/files/Acorn_500x.jpg?v=1627927860@@Fog$$//www.rachelpally.com/cdn/shop/files/Fog_500x.jpg?v=1627927889@@Mallard$$//www.rachelpally.com/cdn/shop/files/Mallard_500x.jpg?v=1629813600@@Mink$$//www.rachelpally.com/cdn/shop/files/Mink_500x.jpg?v=1629813636@@Copper$$//www.rachelpally.com/cdn/shop/files/Copper_547823fa-826c-4212-8510-db1d71d09716_500x.jpg?v=1631839434@@Ivory$$//www.rachelpally.com/cdn/shop/files/Ivory_d85981e3-f7d5-4278-9bed-bb4609307c6d_500x.jpg?v=1631839466@@Copper Black$$//www.rachelpally.com/cdn/shop/files/Copper_Black_6fbb3346-5127-4be5-bbdb-b78b55a7bff2_500x.jpg?v=1631839503@@Paisley Block Print$$//www.rachelpally.com/cdn/shop/files/Paisley_Block_Print_500x.jpg?v=1632331014@@Merlot$$//www.rachelpally.com/cdn/shop/files/Merlot_500x.jpg?v=1633990655@@Redwood$$//www.rachelpally.com/cdn/shop/files/Redwood_500x.jpg?v=1633990693@@Shadow$$//www.rachelpally.com/cdn/shop/files/Shadow_500x.jpg?v=1633990727@@Magenta$$//www.rachelpally.com/cdn/shop/files/Magenta_500x.jpg?v=1635368969@@Emerald$$//www.rachelpally.com/cdn/shop/files/Emerald_500x.jpg?v=1636663943@@Tomato$$//www.rachelpally.com/cdn/shop/files/Tomato_500x.jpg?v=1636663989@@Midnight$$//www.rachelpally.com/cdn/shop/files/Midnight_c2c2155c-36b7-4c15-ab5d-8462e6820c85_500x.jpg?v=1636664120@@Vanilla$$//www.rachelpally.com/cdn/shop/files/Vanilla_500x.jpg?v=1638915835@@Petunia$$//www.rachelpally.com/cdn/shop/files/Petunia_a924d521-4776-4ebd-b9b3-2096b116d3ad_500x.jpg?v=1641253678@@Moss$$//www.rachelpally.com/cdn/shop/files/Moss_500x.jpg?v=1641253734@@Stargazer$$//www.rachelpally.com/cdn/shop/files/Stargazer_5f8d6bcb-26fa-4615-8577-92a7d61deeed_500x.jpg?v=1641253834@@Ash$$//www.rachelpally.com/cdn/shop/files/Ash_500x.jpg?v=1642452288@@Tobacco$$//www.rachelpally.com/cdn/shop/files/TOBACCO_500x.jpg?v=1644881067@@$$//www.rachelpally.com/cdn/shop/files/JACQUARD_500x.jpg?v=1644881103@@Jet Set$$//www.rachelpally.com/cdn/shop/files/Jet_Set_500x.jpg?v=1645571521@@Saffron$$//www.rachelpally.com/cdn/shop/files/Saffron_500x.jpg?v=1646177779@@Dandelion$$//www.rachelpally.com/cdn/shop/files/Dandelion_500x.jpg?v=1647537239@@Navy/Ivory$$//www.rachelpally.com/cdn/shop/files/Picnic_Plaid_500x.jpg?v=1647537270@@Citrine$$//www.rachelpally.com/cdn/shop/files/Citrine_02789e07-a454-408c-97e5-0af749c56f90_500x.jpg?v=1649285511@@Marigold Block Print$$//www.rachelpally.com/cdn/shop/files/Marigold_Block_Print_500x.jpg?v=1649285590@@Petal$$//www.rachelpally.com/cdn/shop/files/Petal_500x.jpg?v=1650410073@@Parfait$$//www.rachelpally.com/cdn/shop/files/Parfait_500x.jpg?v=1650410106@@Dulce$$//www.rachelpally.com/cdn/shop/files/Dulce_b38007e6-9ecb-4830-b7d6-b6ccd64ece48_500x.jpg?v=1651610156@@Wisteria$$//www.rachelpally.com/cdn/shop/files/Wisteria_3785d92f-7a63-4ffc-856e-ba759f90e39a_500x.jpg?v=1651610205@@Makeup$$//www.rachelpally.com/cdn/shop/files/Makeup_500x.jpg?v=1651610285@@Blue Sun Block Print$$//www.rachelpally.com/cdn/shop/files/Blue_Sun_Block_Print_500x.jpg?v=1652911470@@Adrift$$//www.rachelpally.com/cdn/shop/files/Adrift_500x.jpg?v=1652911496@@Cloud$$//www.rachelpally.com/cdn/shop/files/Cloud_68c602f2-d183-4362-a431-e11781095cae_500x.jpg?v=1652911526@@Chocolate$$//www.rachelpally.com/cdn/shop/files/Chocolate_500x.jpg?v=1655162722@@Pecan$$//www.rachelpally.com/cdn/shop/files/Pecan_500x.jpg?v=1656538237@@Olive$$//www.rachelpally.com/cdn/shop/files/Olive_0e2af8bb-7b81-4dfa-844a-f45cf0c3cdbb_500x.jpg?v=1657756950@@Granite Floral Block Print$$//www.rachelpally.com/cdn/shop/files/Granite_Floral_Block_Print_500x.jpg?v=1657757000@@Dusty Rose$$//www.rachelpally.com/cdn/shop/files/Dusty_Rose_500x.jpg?v=1663199954@@Garnet$$//www.rachelpally.com/cdn/shop/files/GARNET_9c28fc8f-1c05-4d25-89ce-9bec5cf158d5_500x.jpg?v=1692375554@@Tuscan$$//www.rachelpally.com/cdn/shop/files/Tuscan_cda26bba-e554-4e6a-959c-bc96de16ad26_500x.jpg?v=1666655587@@Cameo$$//www.rachelpally.com/cdn/shop/files/Cameo_44058f75-09a3-409c-8ae7-b3db8157208a_500x.jpg?v=1666655614@@Forest$$//www.rachelpally.com/cdn/shop/files/Forest_500x.jpg?v=1666655641@@Blueprint$$//www.rachelpally.com/cdn/shop/files/Blueprint_cec34129-aa84-4dd2-8a77-48d6c7885d53_500x.jpg?v=1668635138@@Magnet$$//www.rachelpally.com/cdn/shop/files/Magnet_500x.jpg?v=1668635187@@Black Nutmeg$$//www.rachelpally.com/cdn/shop/files/Black_Nutmeg_500x.jpg?v=1668635221@@Painter$$//www.rachelpally.com/cdn/shop/files/Painter_500x.jpg?v=1668635486@@Khaki$$//www.rachelpally.com/cdn/shop/files/KHAKI_500x.jpg?v=1675883718@@Boysenberry$$//www.rachelpally.com/cdn/shop/files/BOYSENBERRY_500x.jpg?v=1680046400@@Espresso$$//www.rachelpally.com/cdn/shop/files/Espresso_500x.jpg?v=1680046422@@Tropic Floral Block Print$$//www.rachelpally.com/cdn/shop/files/Tropic_0cdbb384-e2d2-45a5-8371-5fe1d580a3ae_500x.jpg?v=1680046443@@Natural_Black$$//www.rachelpally.com/cdn/shop/files/Natural_Black_500x.jpg?v=1680046668@@Red Floral Block Print$$//www.rachelpally.com/cdn/shop/files/Red_Floral_Block_Print_500x.jpg?v=1683592371@@Blue / White Stripe$$//www.rachelpally.com/cdn/shop/files/Blue_White_Stripe_500x.jpg?v=1683592403@@Brown / White Stripe$$//www.rachelpally.com/cdn/shop/files/Brown_White_Stripe_500x.jpg?v=1683592440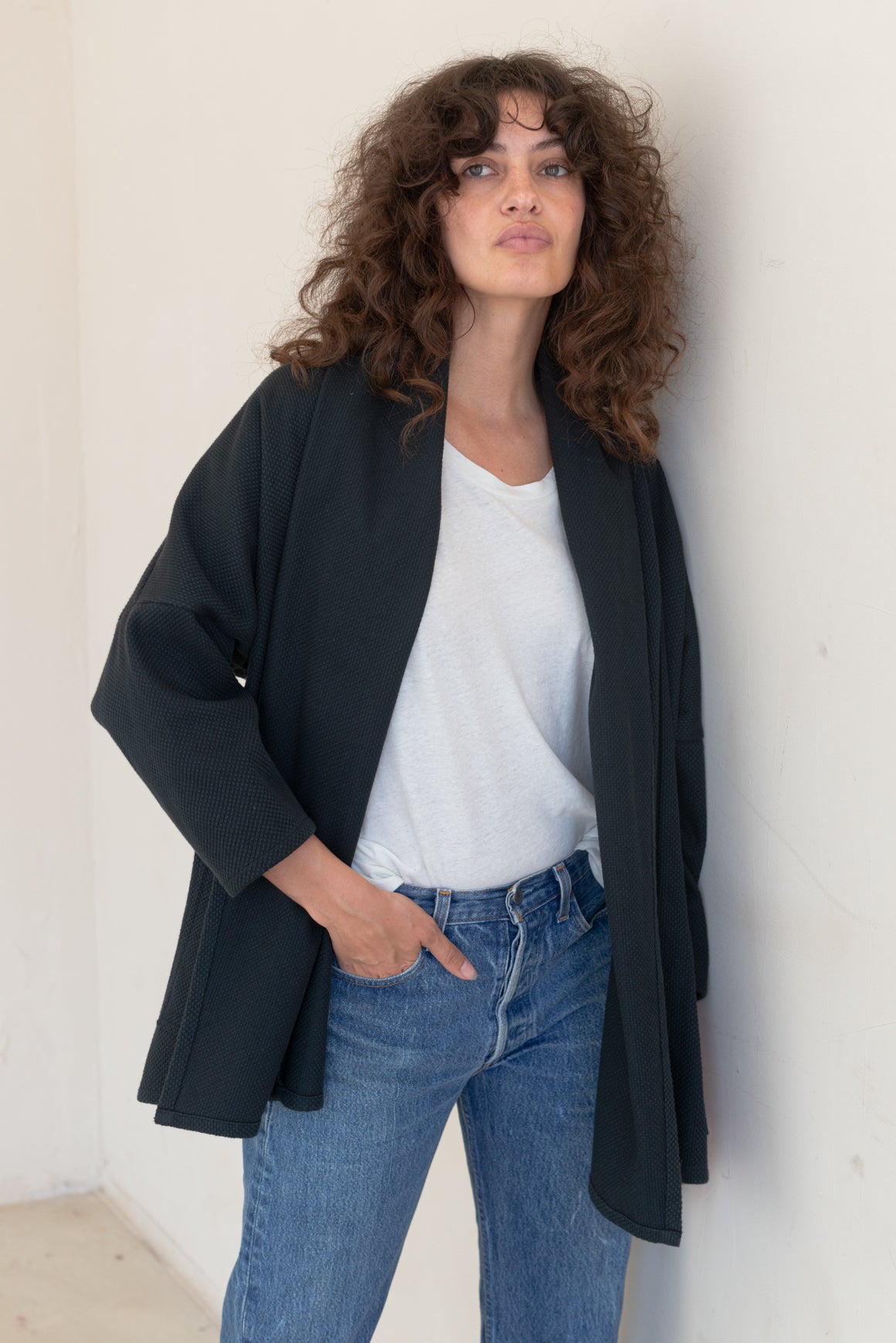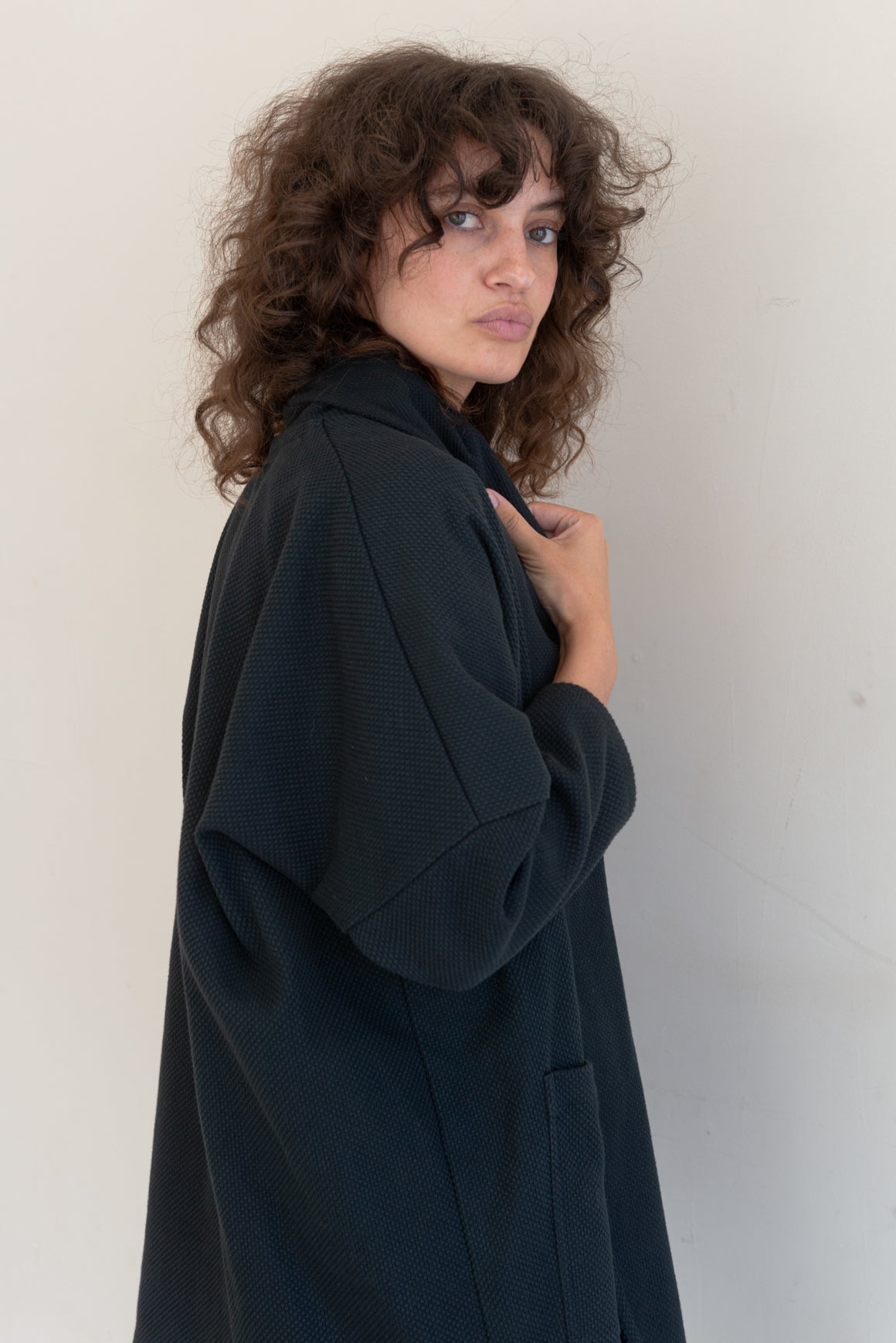 Phoenix Jacket
Faded Black
Size Guide
X
CONTEMPORARY SIZE GUIDE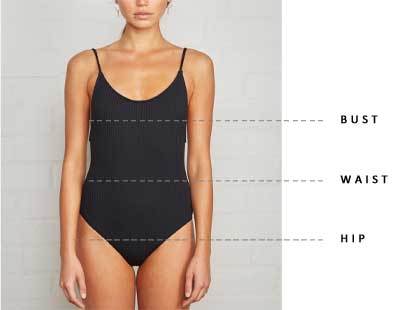 | | | | | |
| --- | --- | --- | --- | --- |
|  size | us size | bust | waist | hip |
| XS | 0-2 | 33- 34 | 26-27 | 34-34.5 |
| S | 4 | 34-35 | 28-29 | 35-36 |
| M | 6-8 | 35-36 | 29-30 | 37-38 |
| L | 8-10 | 37-38 | 31-32 | 38-39 |
| XL | 12 | 39-40 | 33-34 | 40-41 |
Details
The Phoenix jacket is made from a textured cotton canvas. It is meant to be worn oversized. Layer it over a t-shirt, a sweater, a dress, jeans....it goes with everything! The deep pockets are utilitarian - can easily store your phone, your mask, your chapstick and your hand sanitizer.
100% cotton

machine wash with cold water, lay flat to dry

made in Los Angeles, CA
model is 5'10" and wearing size O/S

questions? email hello@rachelpally.com
All photographs are taken in natural light which is why the colors may vary between pictures. They appear different shades when in window light, in the shade and depending upon the time of day.